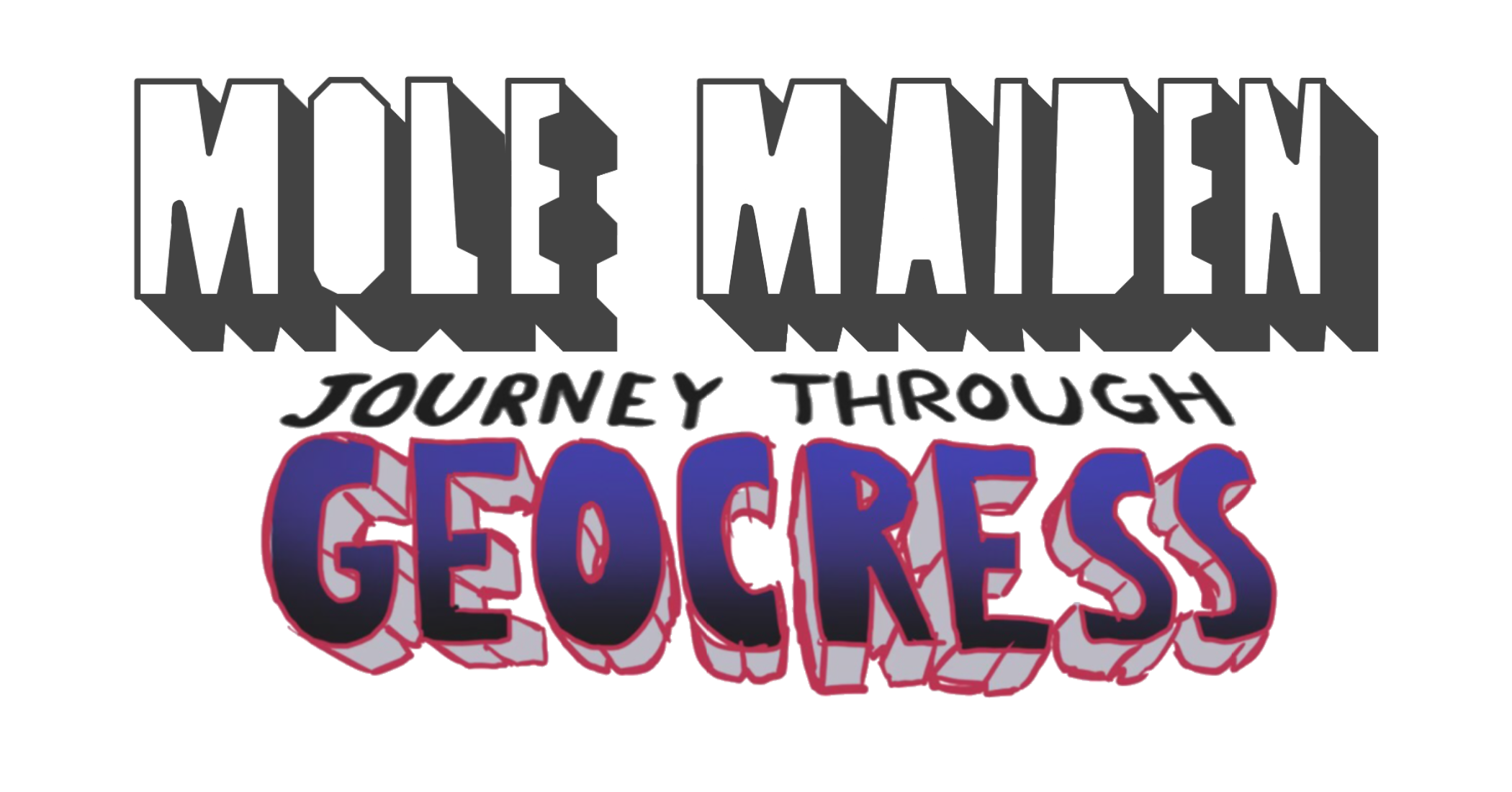 Mole Maiden: Journey through Geocress
Journey Through Geocress May 18, 2022 Patch Notes
---
Hello everyone!
First, thank you so much for playing Mole Maiden. I wanted to take a moment to give a huge shout out to the speed running community! So many cool exploits and runs have been done, and it warms my heart to see you all enjoying my game. Since launch, a bunch of new bugs and soft locks have been discovered by the player base. And so today I will be releasing a patch that fixes some of these issues. So, without further-ado my first game patch!
Gleo trip soft lock has been fixed.
Nurse-drill text loop has been patched.
It is now no-longer possible to talk to NPC's unless your feet are planted on the ground.
Coppra encounter typo's have been corrected.
Improved Gleo fight AI.
A glitch known as "the Sinatra" has been patched. Because of this, another glitch known as "Zombie Penny" has also been patched.
When Gleo is stunned in combat his hitbox is also deactivated, making the fight more balanced.
Pause menu options no longer loop around to one another.
The "No" option on the "are you sure you want to quite to the main menu" screen now works as intended.
A Message to Speed runners: I am very sorry for any problems I have caused the speed run community by patching out the Sinatra. As a developer who enjoys speed running and actively encourages it, it's been hard to decide which bugs should and shouldn't stay in the game. However, I don't doubt your ability to continue to break Mole Maiden, I can't wait to see all the new stuff that you will find in the future. Please keep playing fast!!
One last thing: This will be my final fix for Journey Through Geocress. Thank you again for playing my game and having fun while you do it. I am currently hard and work building the rest of Mole Maiden. If you want to keep up to date with all my progress, please follow Tastie Games on Twitter: @games_tastie
And join our official Mole Maiden discord server: https://discord.gg/sWH7vT8vkv
Alright back to work!
-A.J.
Get Mole Maiden: Journey through Geocress